Custom Merch
Order Merch for your Fans - your own clothing brand
Running your own clothing brand
If you are looking for an entity which will serve your merchandise in a comprehensive and complex way, you are on the right website. Our company is the only one in Poland to offer a very wide range of services for creating and running your own clothing brand. Reflect offers under one roof: sewing room, textile printing house with seven marking techniques, wholesale of advertising and fashion clothing, distributor of advertising gadgets, digital and offset printing house and our own online shop platform. You will not find such a wide offer anywhere else. At the beginning we will advise and help to design appropriate patterns of clothes and gadgets, then we will produce them together with the whole process of branding with accessories such as own labels, elastomers, cardboard labels, and finally we will store and conduct sales, customer service and full logistics of orders, returns and exchanges.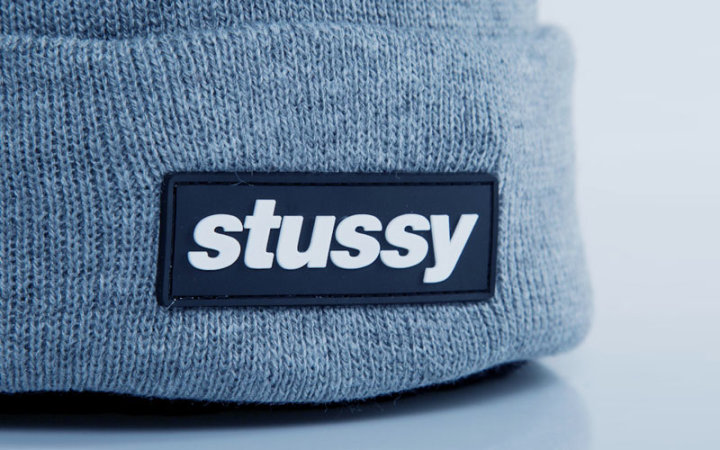 What do we offer??
Consultancy and design of clothing and gadgets
Sewing of clothing according to established guidelines
Prints with all marking methods
Full marking with clothing accessories
Sales online and at your events
Storage of goods and full logistics
Customer service, exchanges and returns
Quality control of each piece
Reflect is:
Sewing room
Textile printing house
Clothing wholesaler
Gadgets distributor
Digital and offset printing house
Warehouse for online shops
Own platform for online shops
How to create your own clothing brand?
Our company is able to prepare a plan for creating a clothing brand in an easy and accessible way, even for a person unfamiliar with the specifics of the clothing industry, and, most importantly, implement it. You decide how much you want to be involved in the process and how much you leave to our team of specialists.
1. We discuss your visual style with you – we select products, suggest and advise the best markings for your brand
2. We prepare complete designs for your brand, including labels
3. We prepare clothing – we sew or prepare ready-made clothing, carry out marking and clothing accessories
4. We fold, pack, tag and store the goods
5. We create a new online shop or integrate it with an existing one under your domain
6. We start selling on the Internet in your name and under your banner
7. We handle customer service, shipping, returns and exchanges
8. If needed, we will sell at your events
FINAL EFFECT:
You are the owner of your own cohesive clothing brand, tailored exactly to your needs and those of your target market. You share with your fans your idea turned into a brand and, without worrying about the production process, you make money from the sale of each piece.
All information about the offer
Consultancy and design of clothing and gadgets
Our team of specialists will help you choose the perfect product or set of products for your target market. We will work with you to design products that will allow you to stand out in your markets and impress your fans. Whether you want a design for a single sweatshirt or an entire product line, we will select the products so that you are satisfied.
Sewing of clothing according to established guidelines
Thanks to the fact that we have a sewing room and a clothing designer on the spot, you can be sure that the project we will prepare will be ready for any size of clothing and on any size it will look exactly as you want it to. If you choose to create your clothing brand with us, you are not limited by existing clothing styles – you can let your imagination run wild.
Prints with all marking methods
Whatever material you choose we will be able to mark it as you wish. Are you dreaming of a sportswear line? Sublimation may be the best choice. Or are you targeting students with your branding? Backpacks, pencil cases, caps or notebooks are just some of the products that we can prepare and brand with your logo, be it flex foil, latex or sublimation to create a full print product. If you want to start right away with a large production volume, we can offer you screen printing. But a few pieces on demand won't be difficult for us because of DTG, the method of printing directly on the clothing. We also offer engraving, so products such as water bottles, glassware and calendars can be part of your brand too. We also have the most durable marking method, embroidery, available on a variety of clothing. We are also not afraid of challenges, such as combining marking methods, so that your vision is realised exactly the way you want it.
Quality control of each piece
It doesn't matter to us whether we make one piece for you or two hundred. Every product is thoroughly checked by our internal quality control, so that all items coming out of our company are always of the same good quality. We check both the quality of the clothing and the marking, so that each product will serve your customers long and without problems.
Full marking with clothing accessories
When creating a clothing brand, details are extremely important. One of them is labelling. No matter if they are jacquard, thermal transfer or printed labels, they should be an integral part of the collection. We also provide a clothing re-labelling service where the manufacturer's label is replaced with your own label adapted to the type of clothing and your brand. Other examples of clothing accessories include embroidery and rubber badges or zip tags. Each such detail increases the prestige of your brand.
Sales online and at your events
One of the unique elements of our offer is running online sales. As we have our own online shop platform and a lot of experience in this field, you can leave it to us without any worries. Depending on your needs, we can create a completely new shop or integrate your existing shop with our platform, so that you don't have to worry about anything.
Storage of goods and full logistics
You don't have to worry about storing your product as this is another matter that we will take care of for you. Full logistics will include ordering the finished clothing as well as shipping the marked product to any corner of the world. We cooperate with several courier companies, which gives your customers the possibility to choose the most suitable form of shipment.
Customer service, exchanges and returns
We will also take care of administrative matters such as customer service with all its aspects. Our team of specialists with many years of experience will be happy to explain and solve all your customers' problems related to ordering products. We communicate with our customers without hesitation so that everyone is satisfied.
Meet us!
trusted us